If it was a shoelace tying competition, we would have won.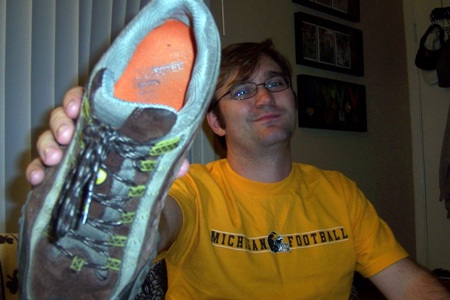 That was the statement by Cliff Floyd when the Mets surged to the top of the NL early in the 2006 season. Well there ain't nothing phony about the 2009 Mets' 50-56 record. It's so bad that:
Giving up 1, 2, and 5 runs in the eighth, ninth, and tenth innings, respectively, to lose to St. Louis tonight doesn't even qualify as a major disappointment this year.
Not making a deal at the trade deadline represents 'good judgment' for this management.
Gary Sheffield is the second best hitter on this team.
The Mets traded for this guy, and he has only walked once for New York, and that was an intentional walk. Adding to my exasperation, he does not consider this a problem.