You have to love that Jim Dandy. He's in town for two days, and spots a Berkeley car, no trouble.
This truck claims to be a "Grease Truck" since it runs on used vegetable oil. For more info on converting your engine to biodiesel see AlterNet and BioDiesel.net. I think this is the first landscape I've seen on a vehicle.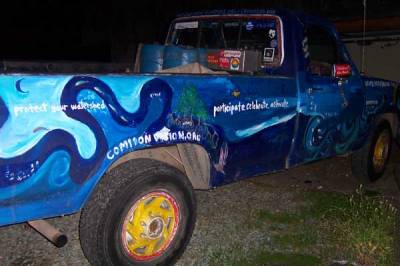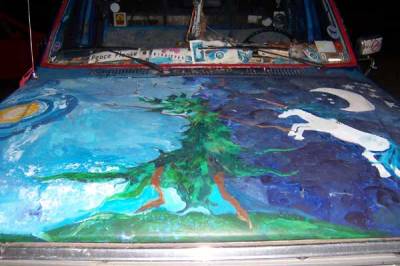 Berkeley cars are back on the Wombat in a big way, honey!